Heart Pattern Dress With Peter Pan Collar for Museum Preview Event
Andrea and I were invited to VIPAMM – an influencer preview event of the latest exhibition at the Pérez Art Museum Miami (a.k.a. PAMM). I decided to wear this heart patterned dress with a reverse peter pan collar from Modcloth. As soon as I saw this on the website I grabbed it. It has major Alice in Wonderland vibes and I love it!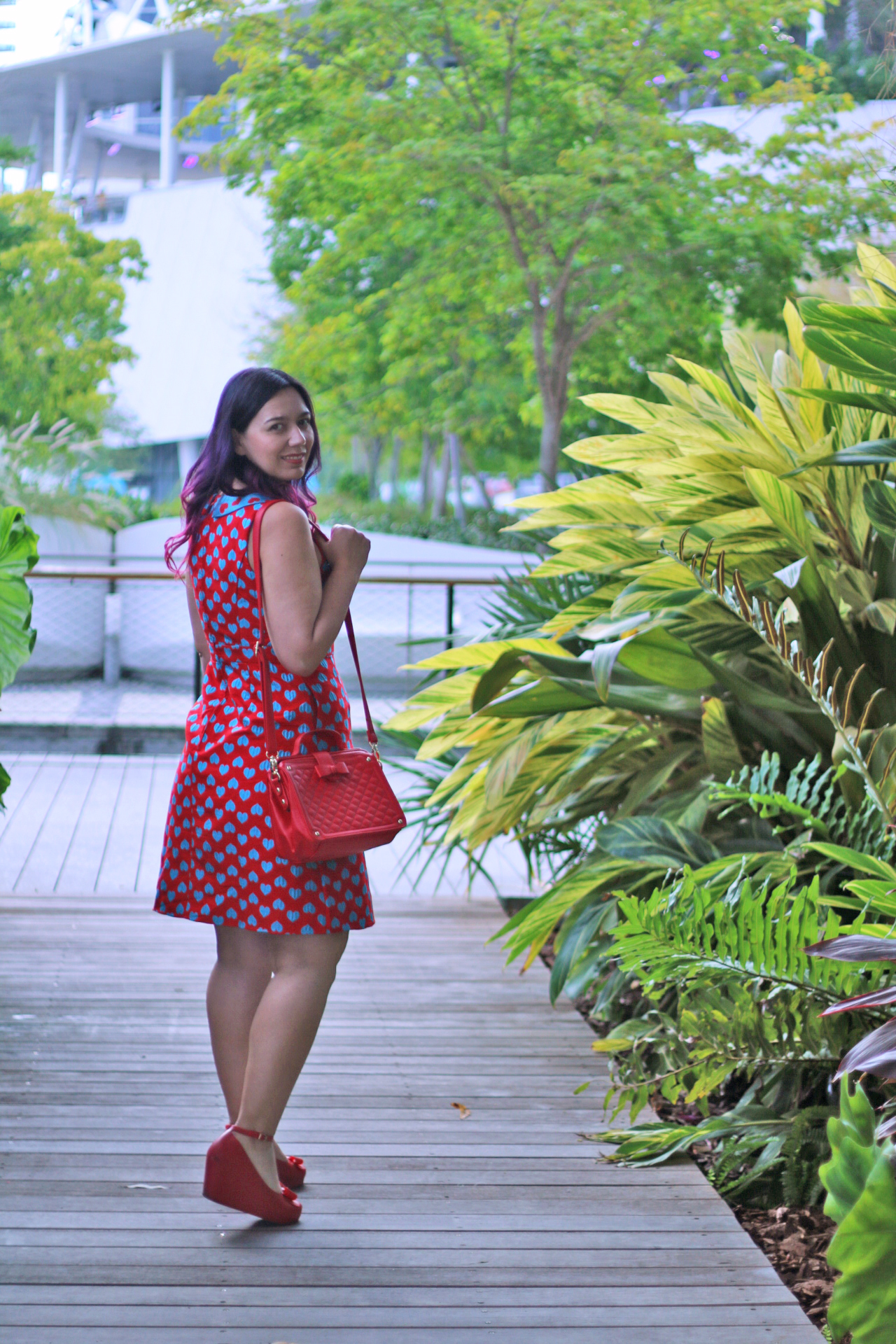 PAMM is such a lovely photo backdrop with its hanging planters and modern architecture. We always take a mini photo shoot before we go inside.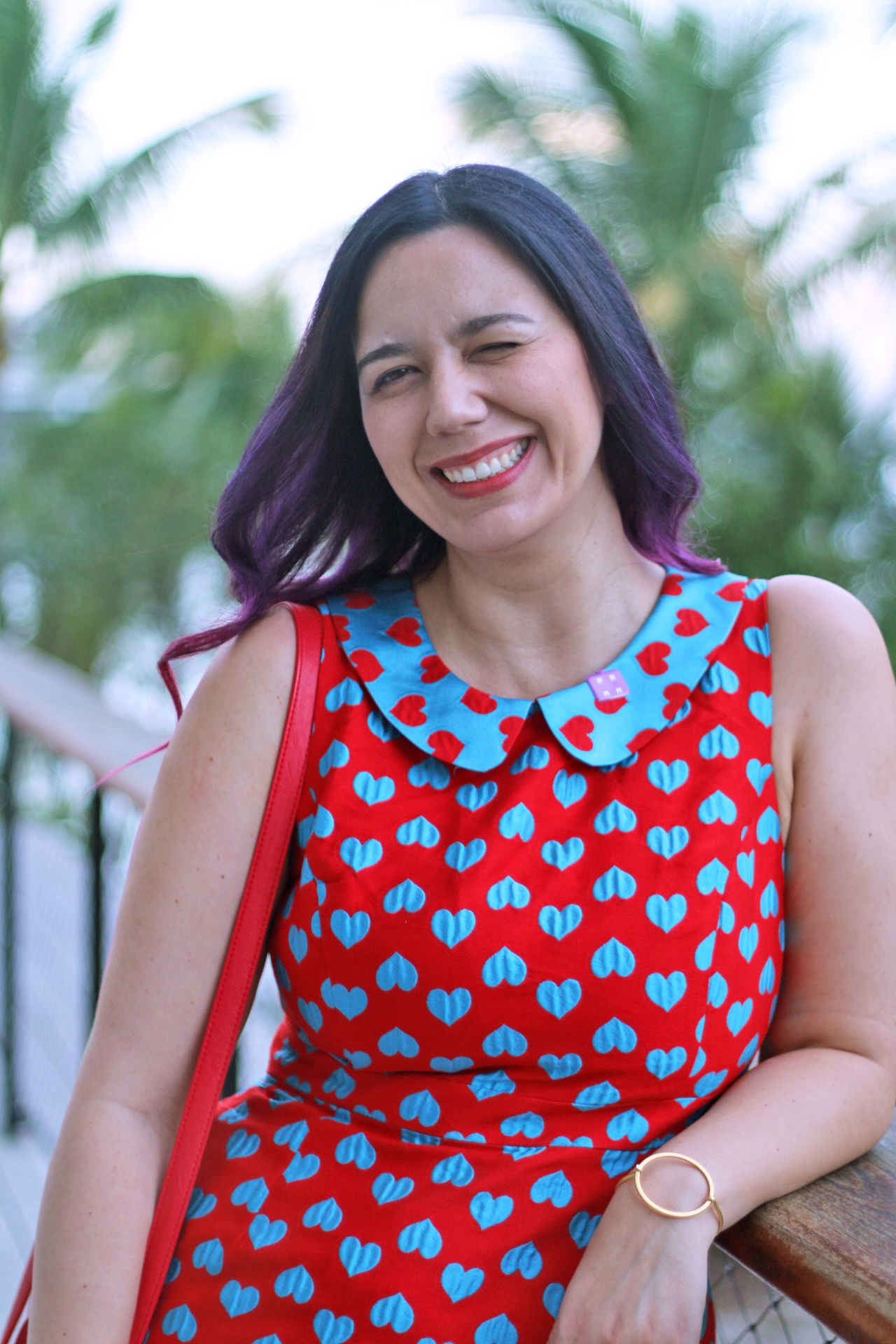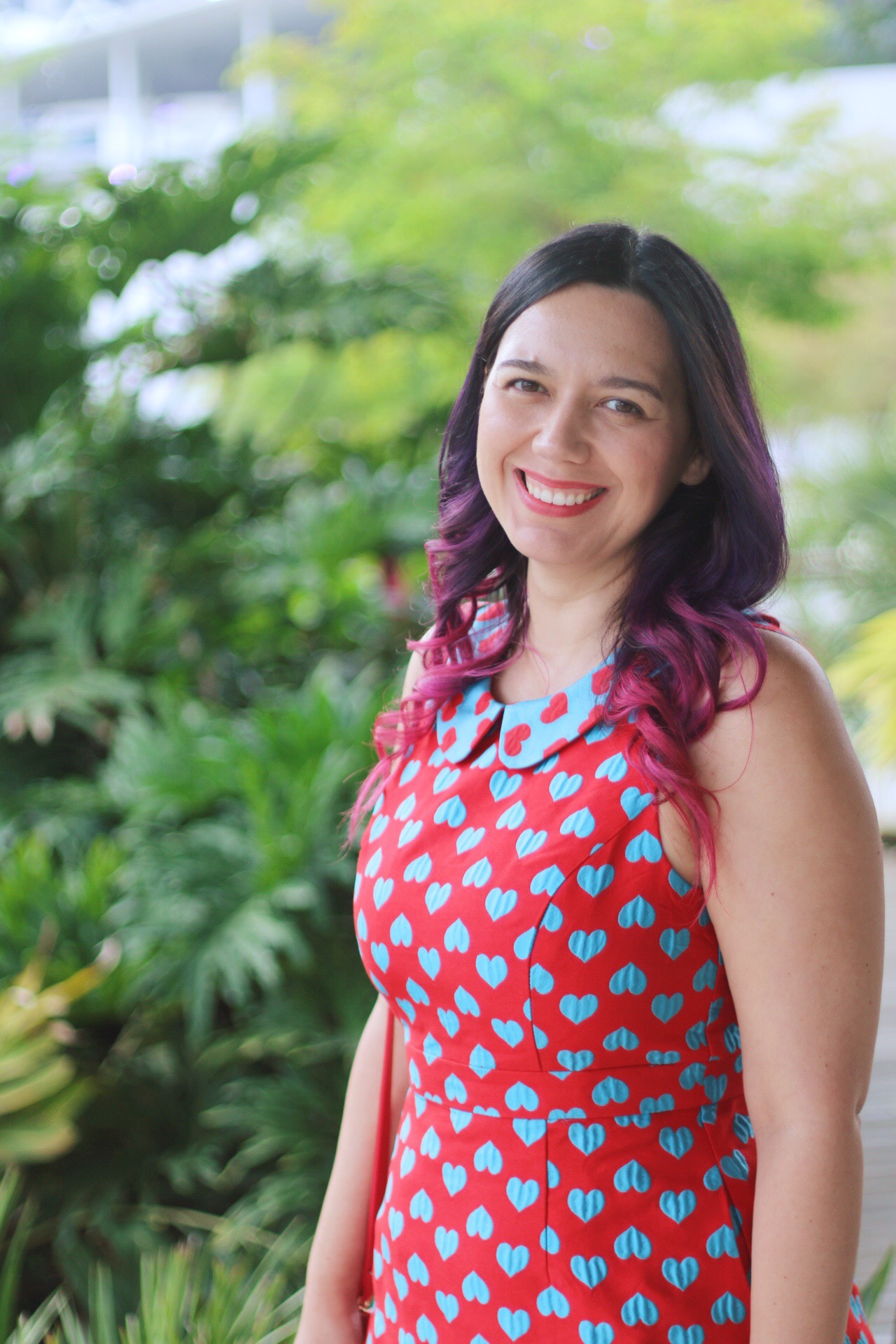 PAMM Exhibitions
Surrounded Islands – Christo and Jeanne-Claude
View this post on Instagram
"Our #SurroundedIslands exhibition consists of approximately 50 drawings and collages, a large-scale model of the bay and its islands, hundreds of photographs and documents, several photomurals, and physical components of the project. Christo and Jeanne-Claude's project was an endeavor of epic ambition, and the documentary exhibition presents the inspiring history by which it became a reality." – PAMM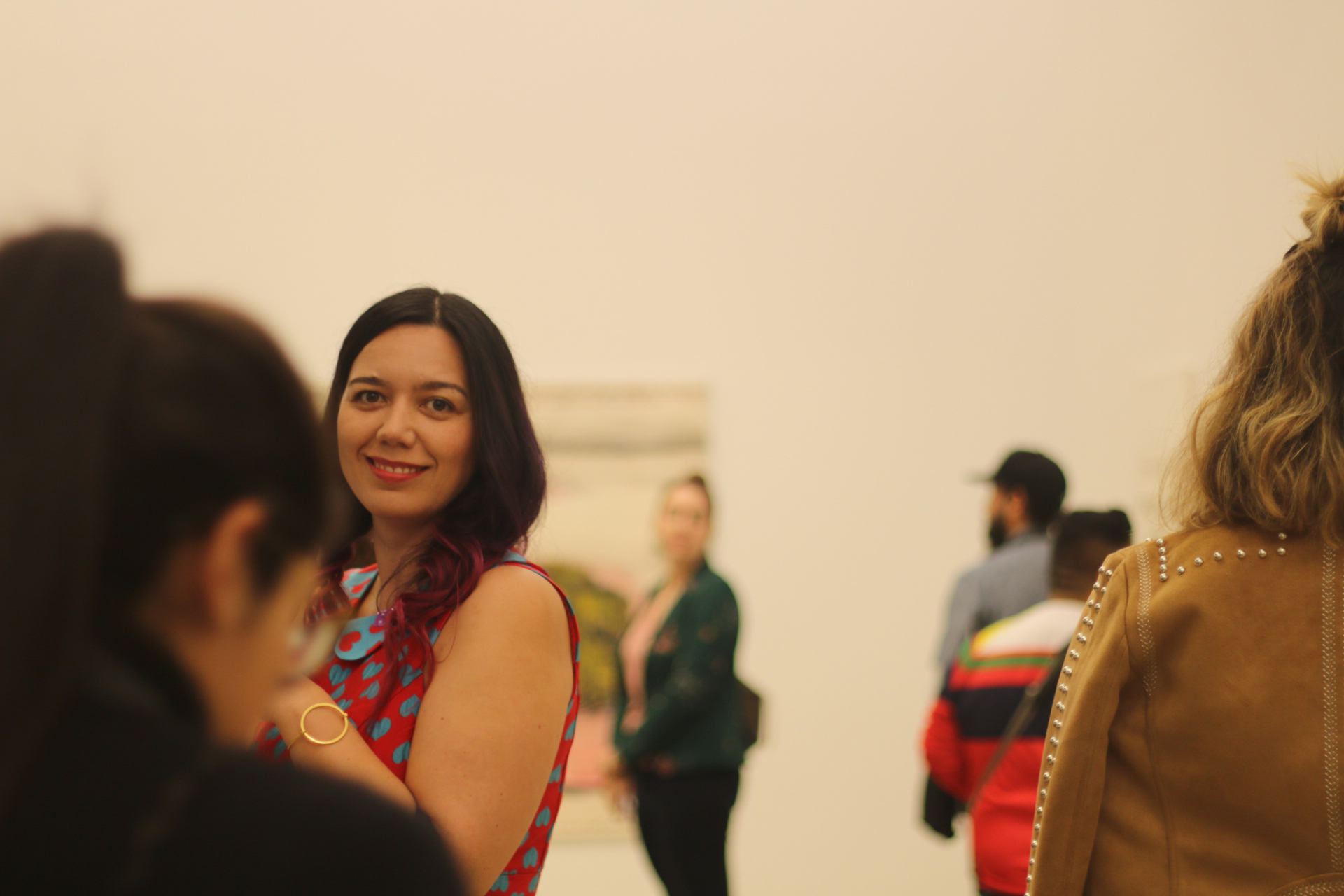 . . . while the dew is still on the roses – Ebony G. Patterson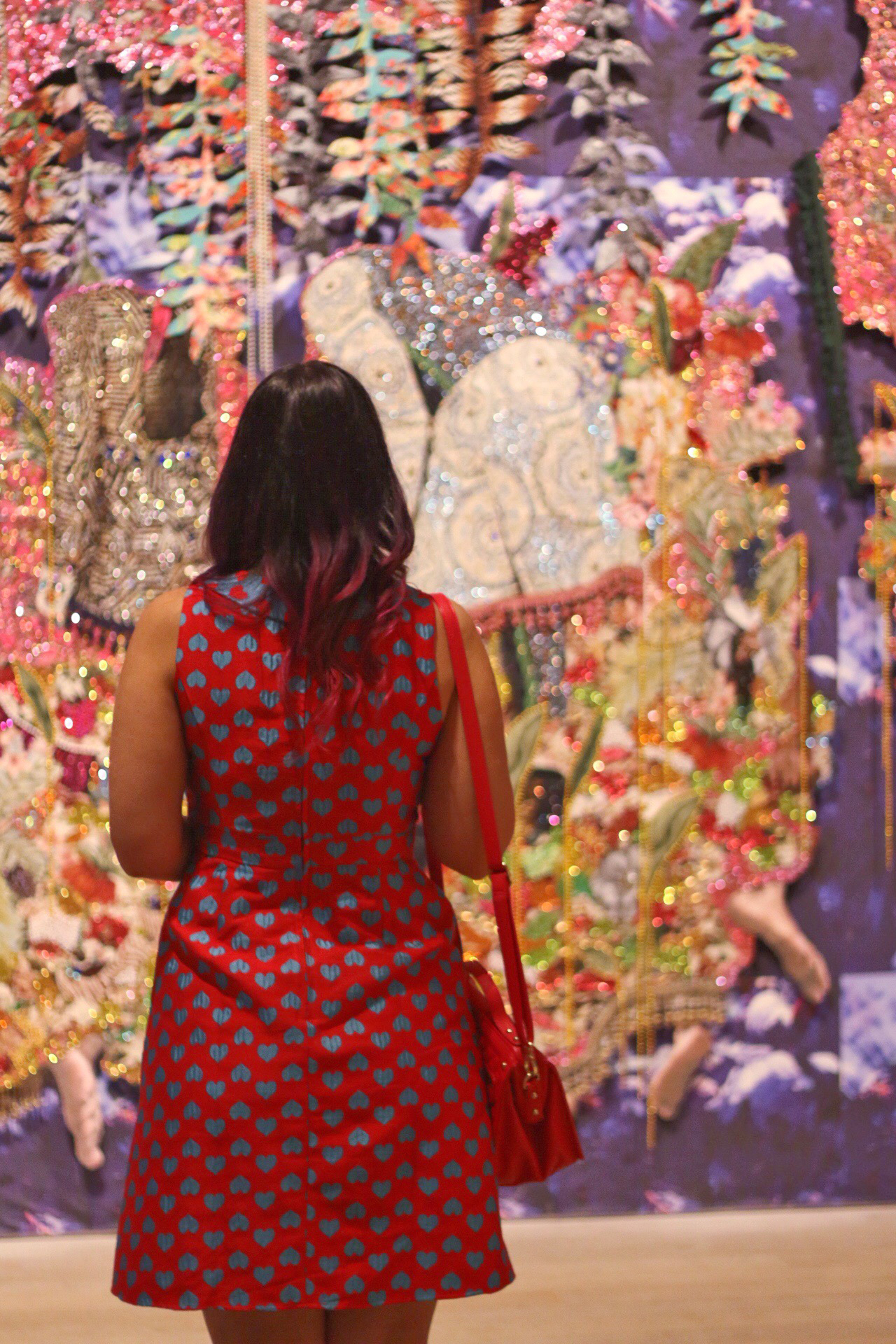 "I'm thinking about all of these seductive qualities materially as a way to hold the viewer in a kind of trap. Because it's so alluring, there's so much 'muchness,' it almost becomes a kind of fly-trap, where you get sucked in a little further, and then you have to contend with the violence." – Ebony G. Patterson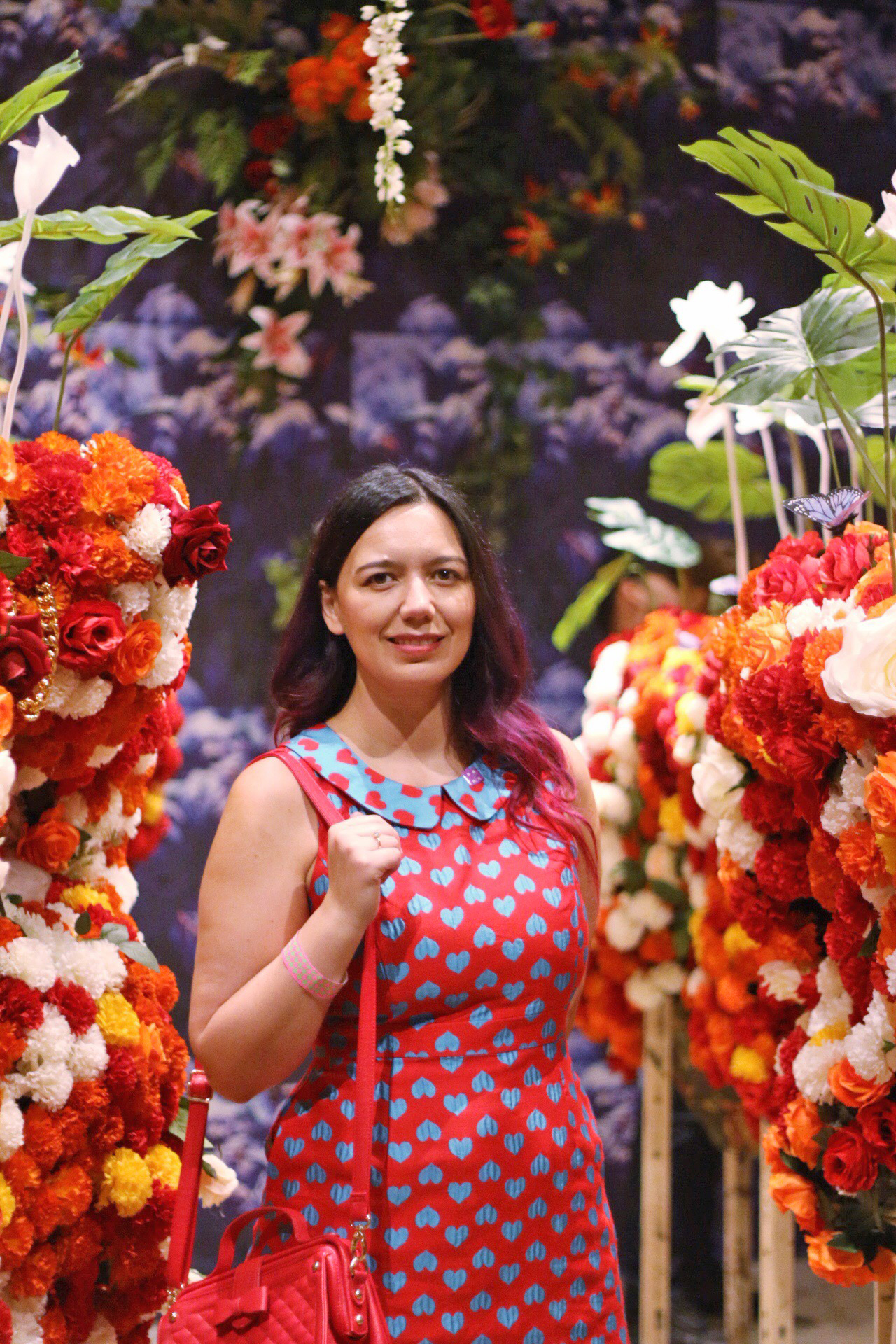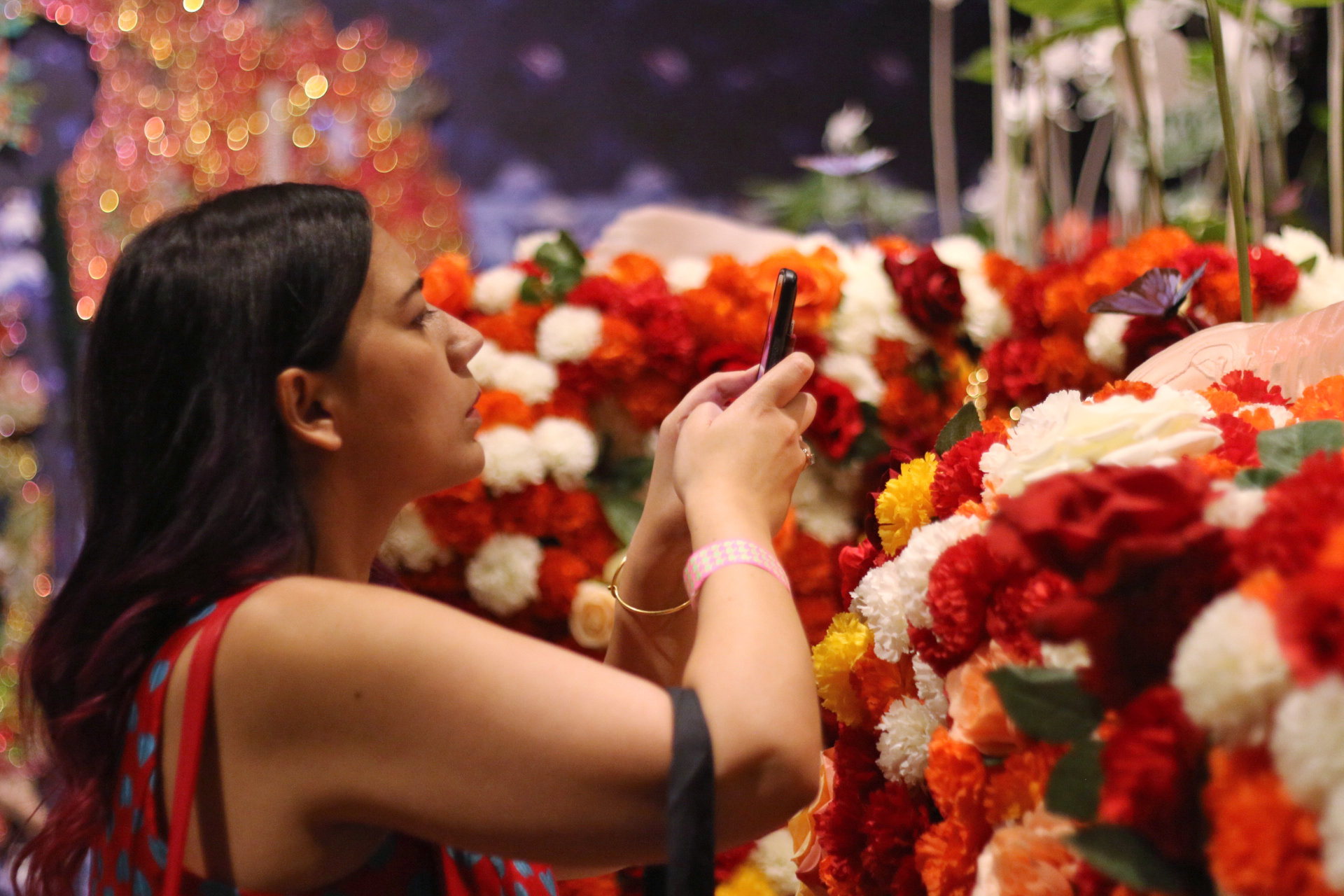 PAMM Portal Anniversary Installation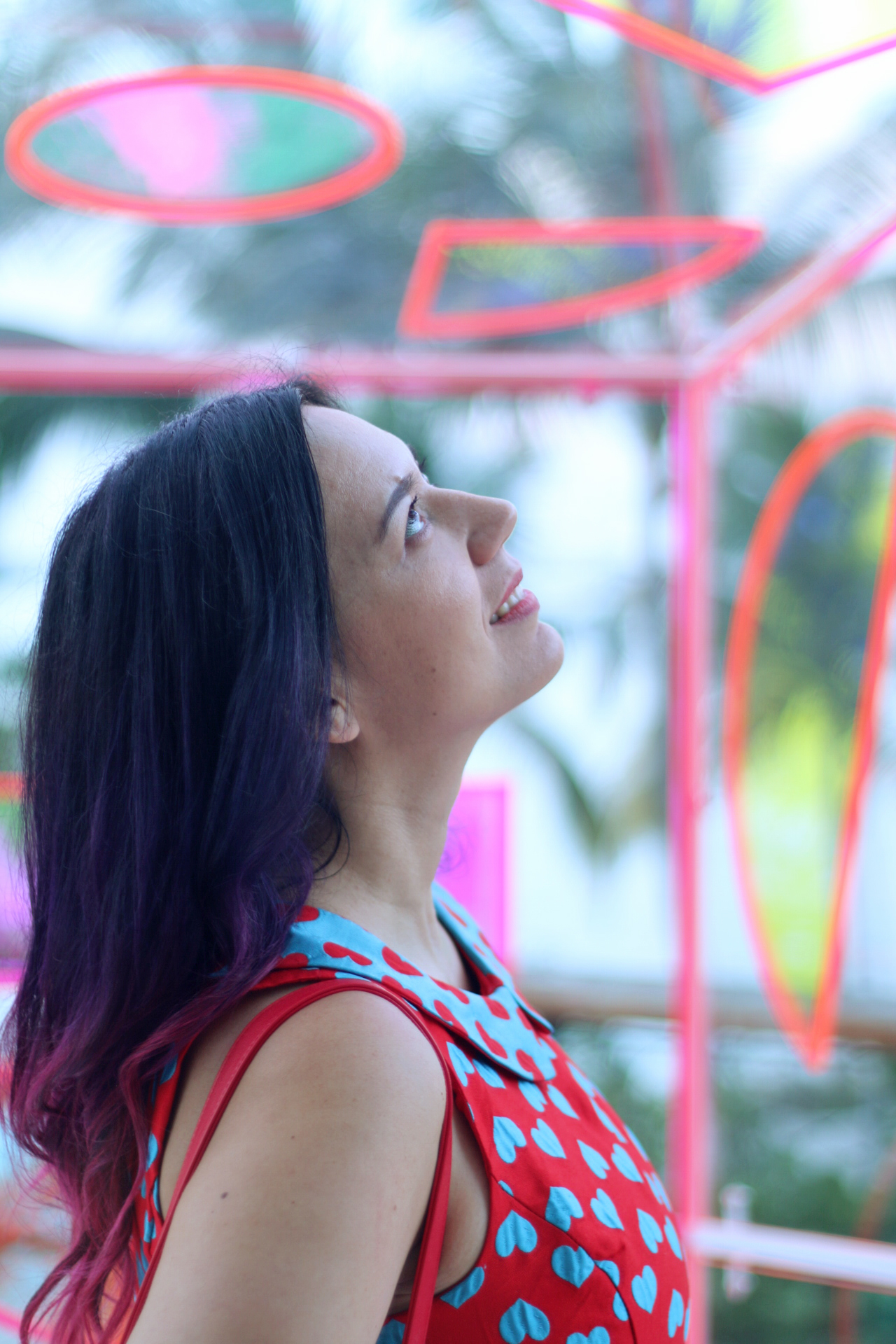 Shop Paola's Outfit
Hearts Pattern Dress – (Modcloth)
(similar) Red Platform Wedges – (Melissa)
(similar) Circle Bracelet – (Madewell)